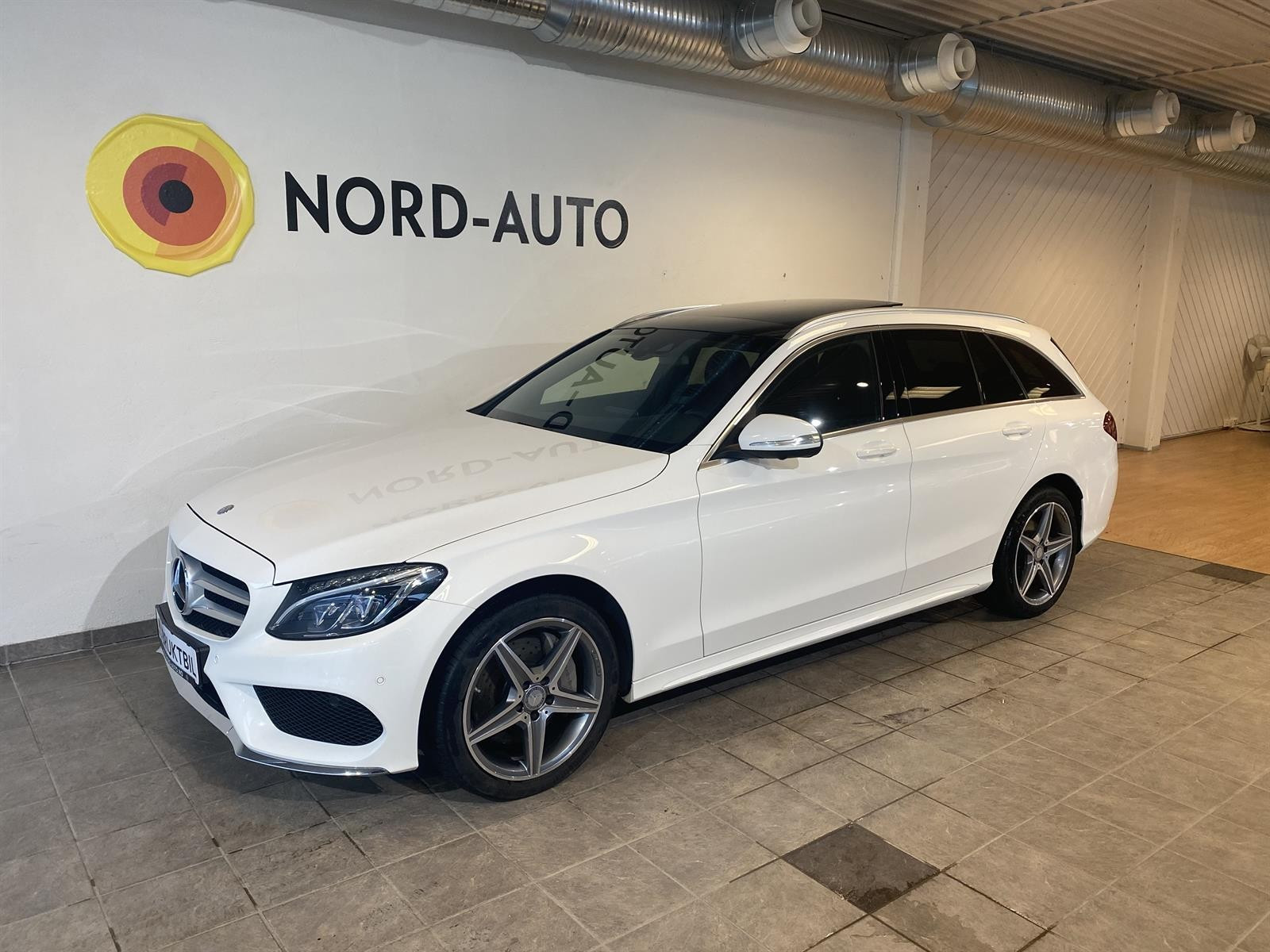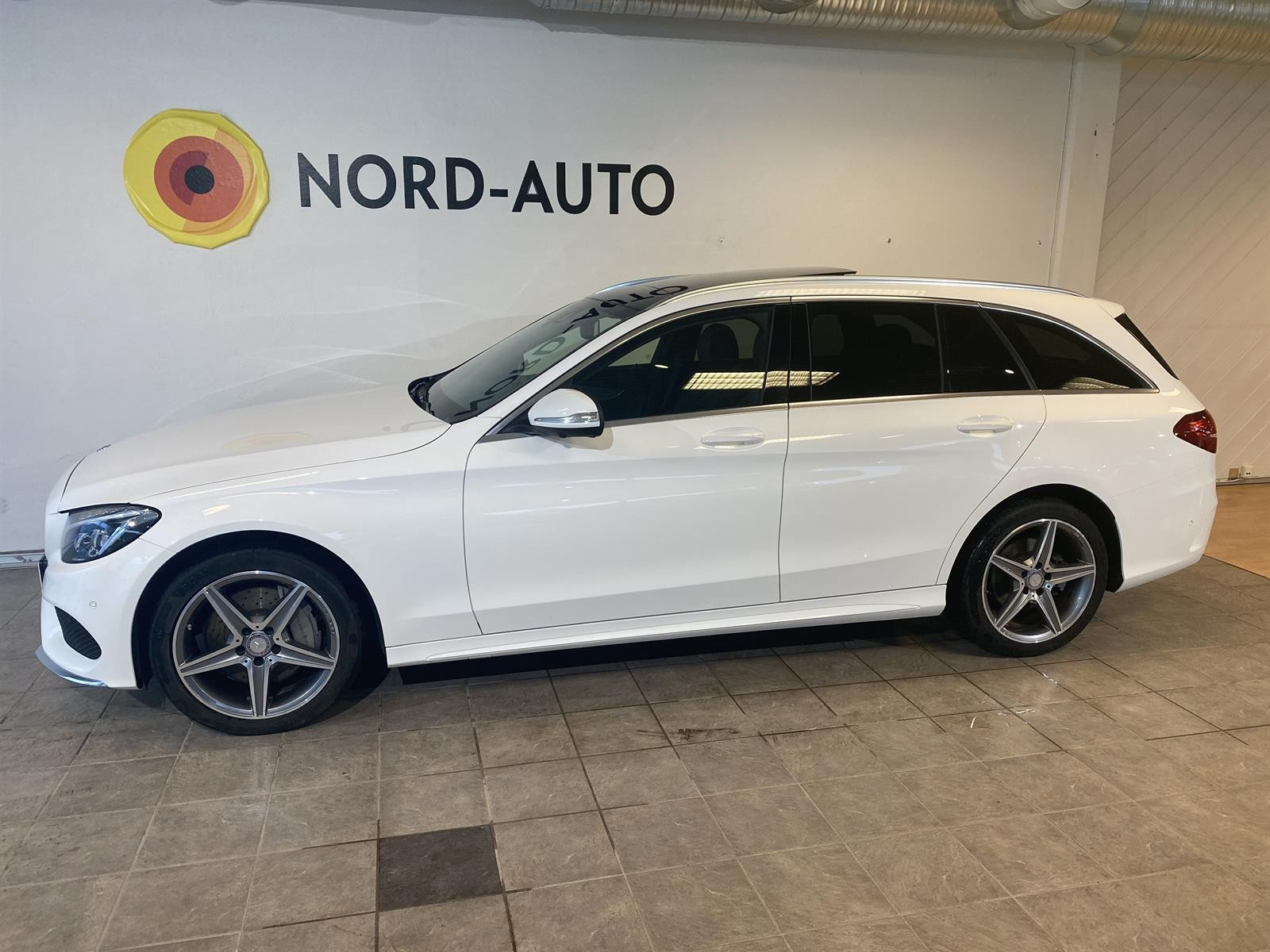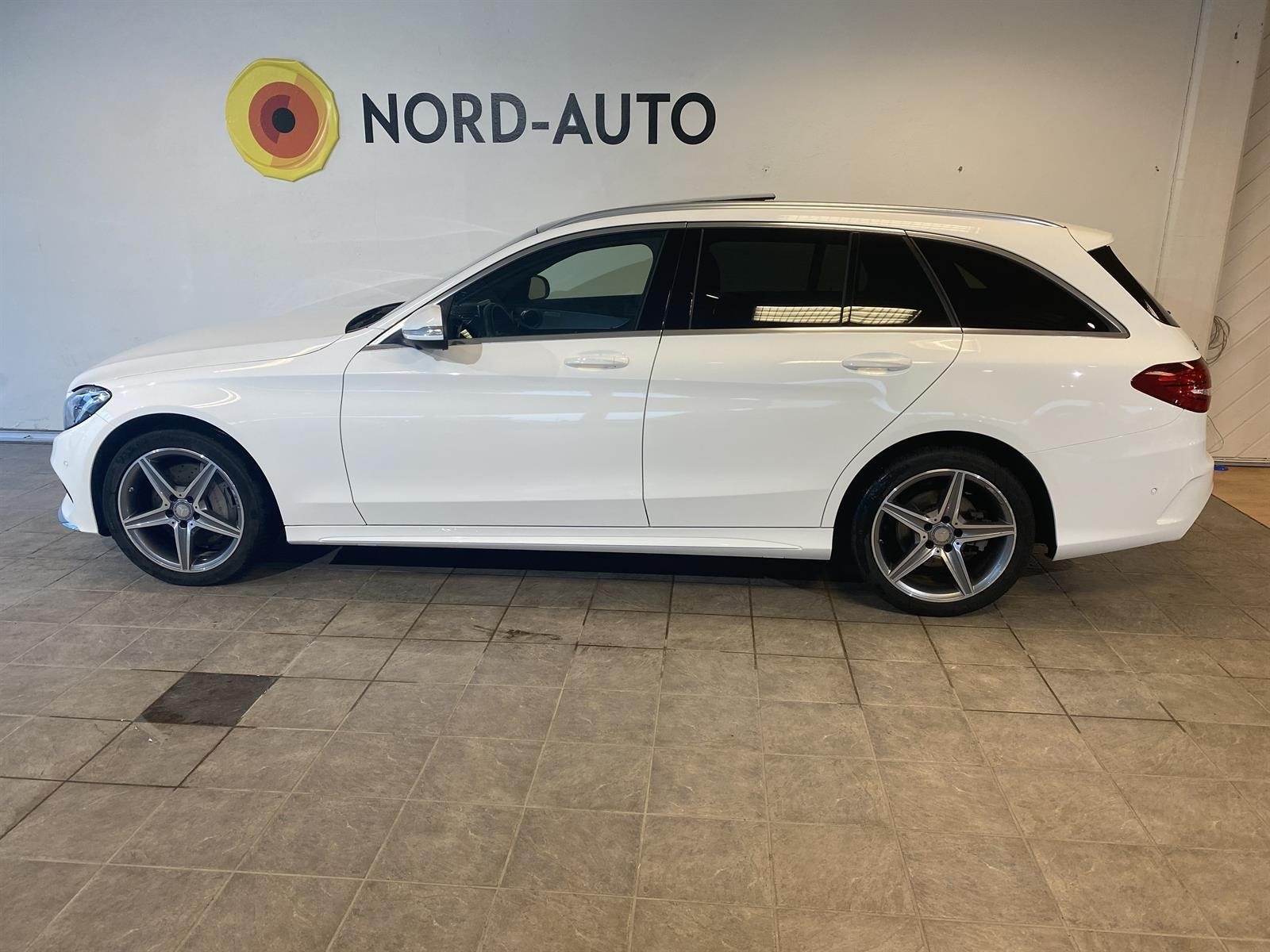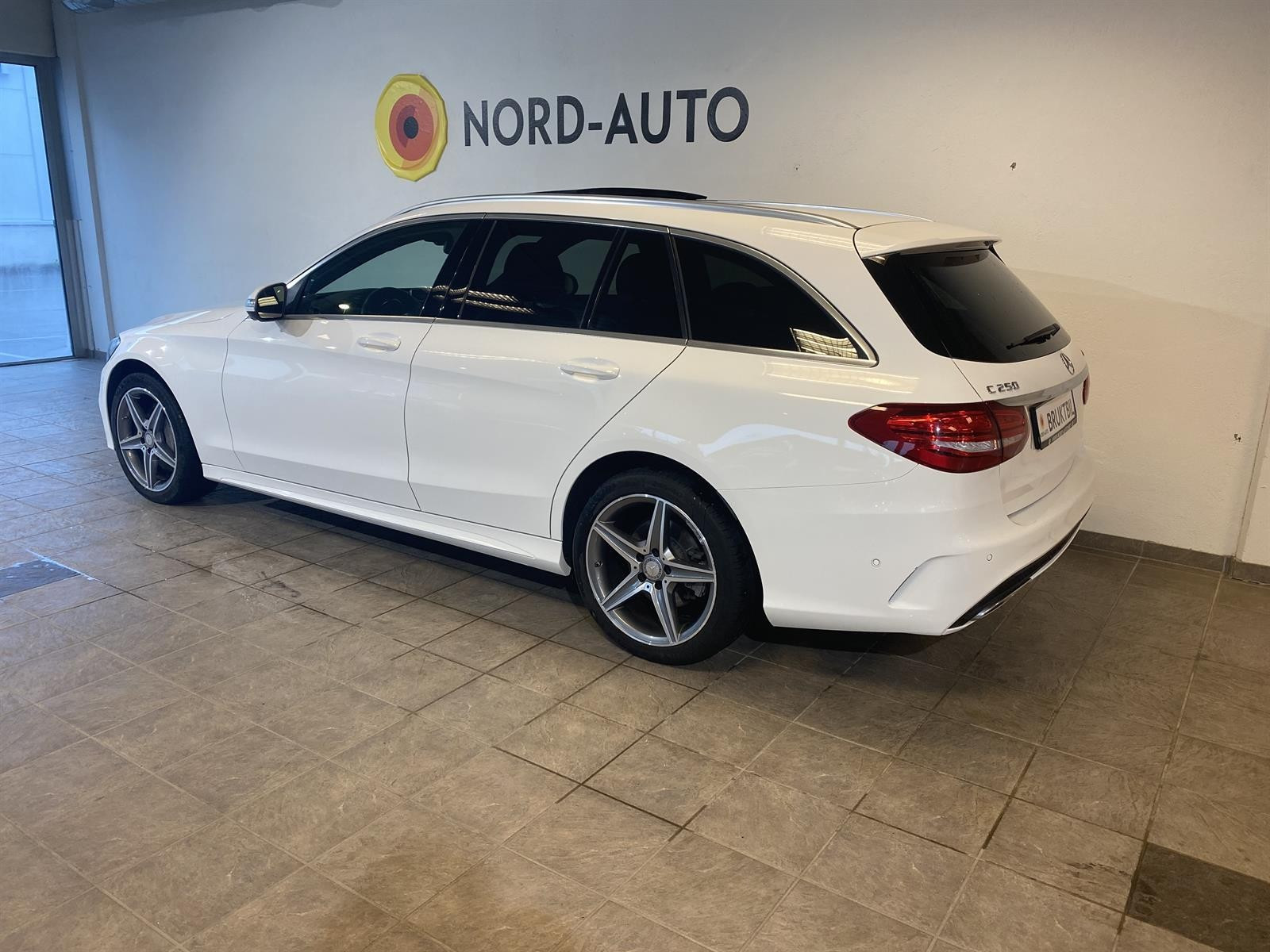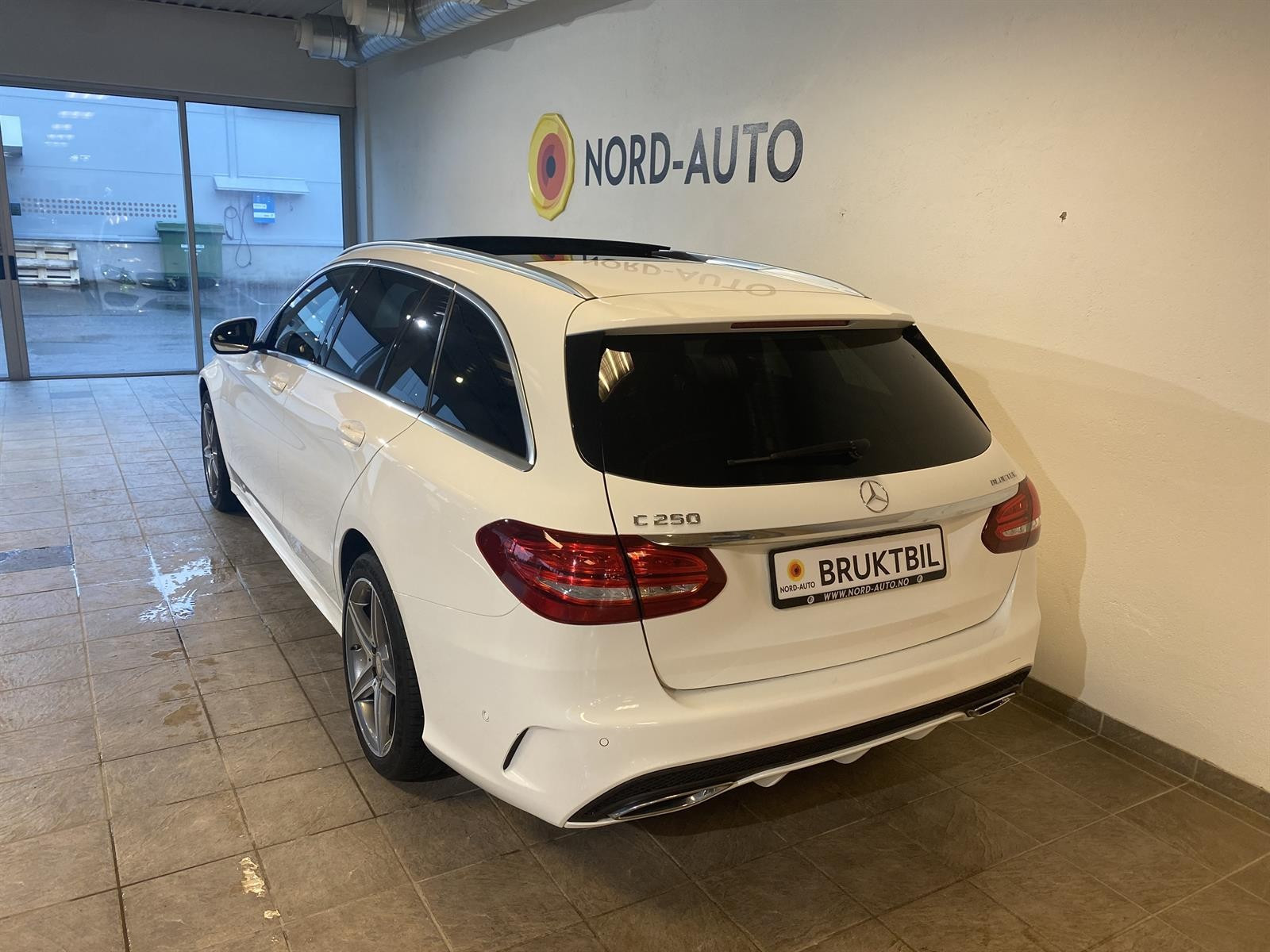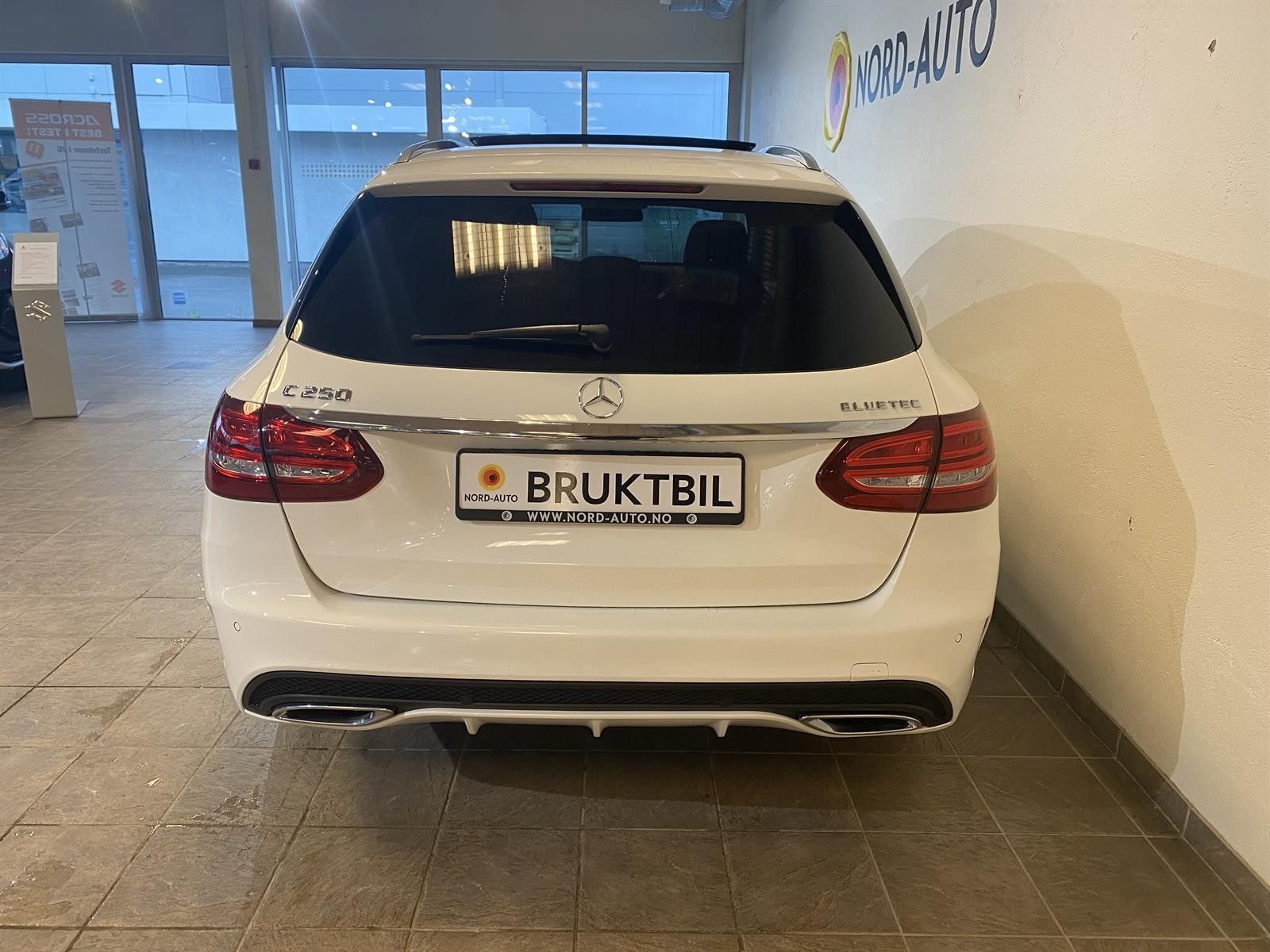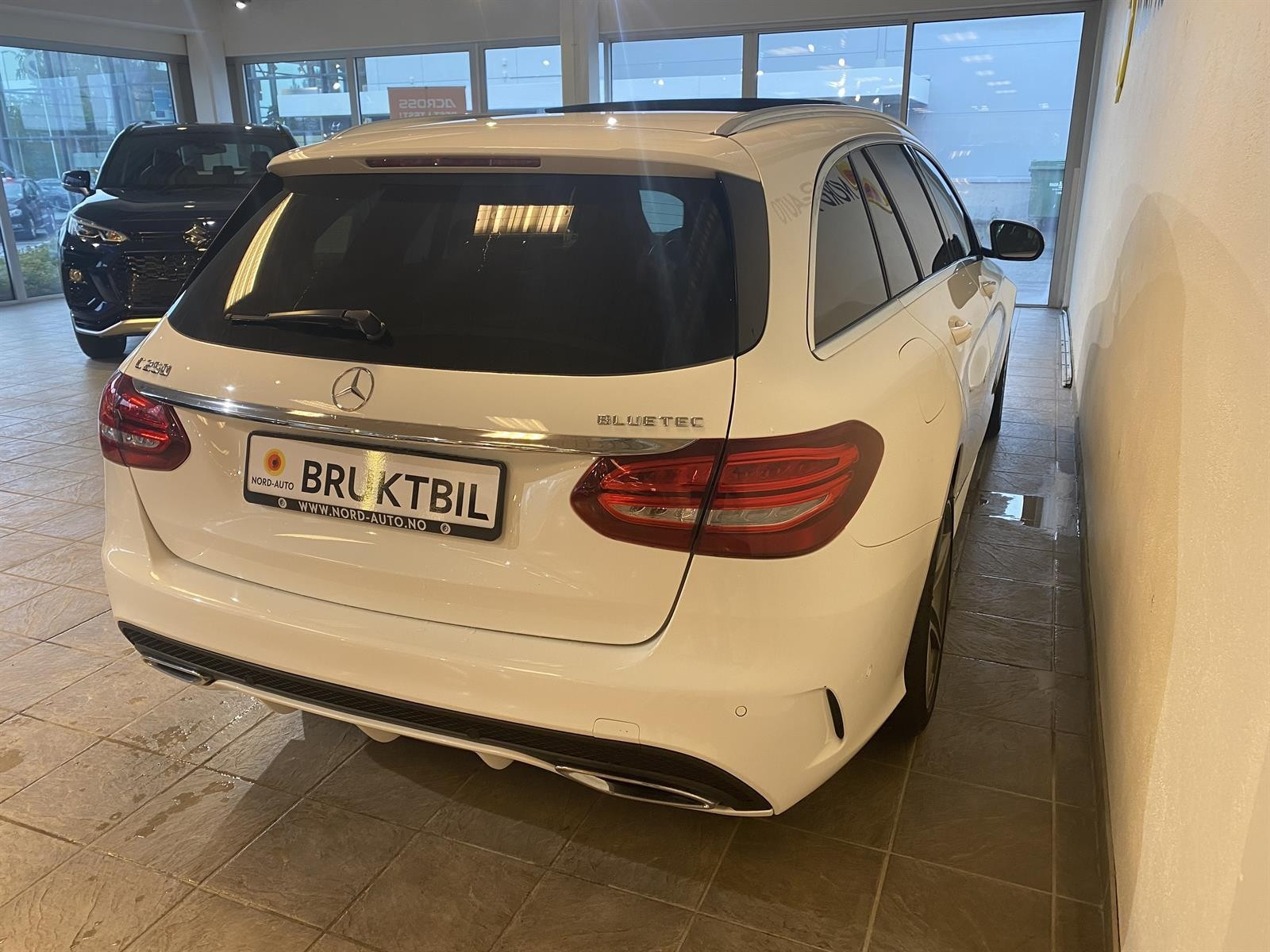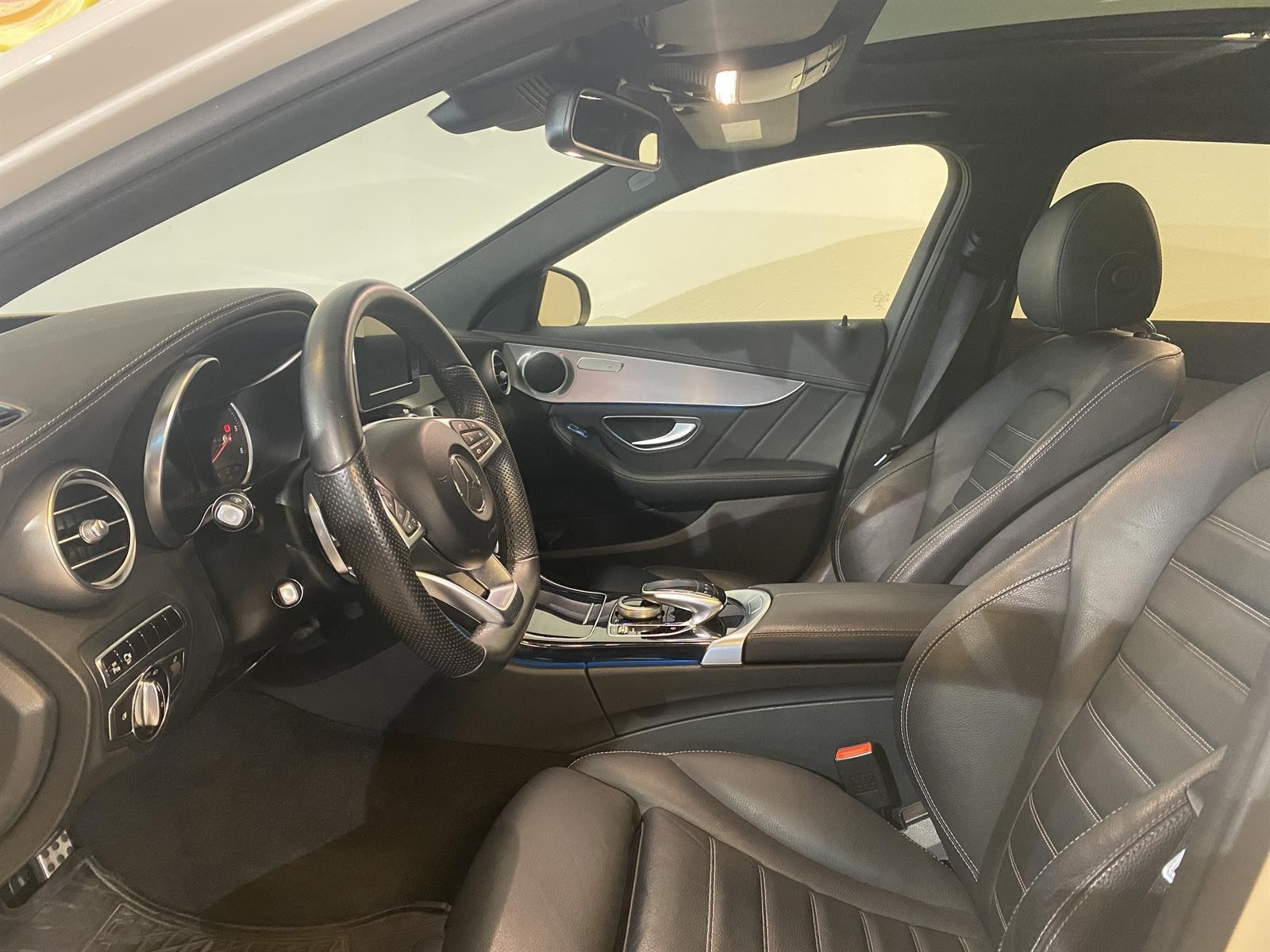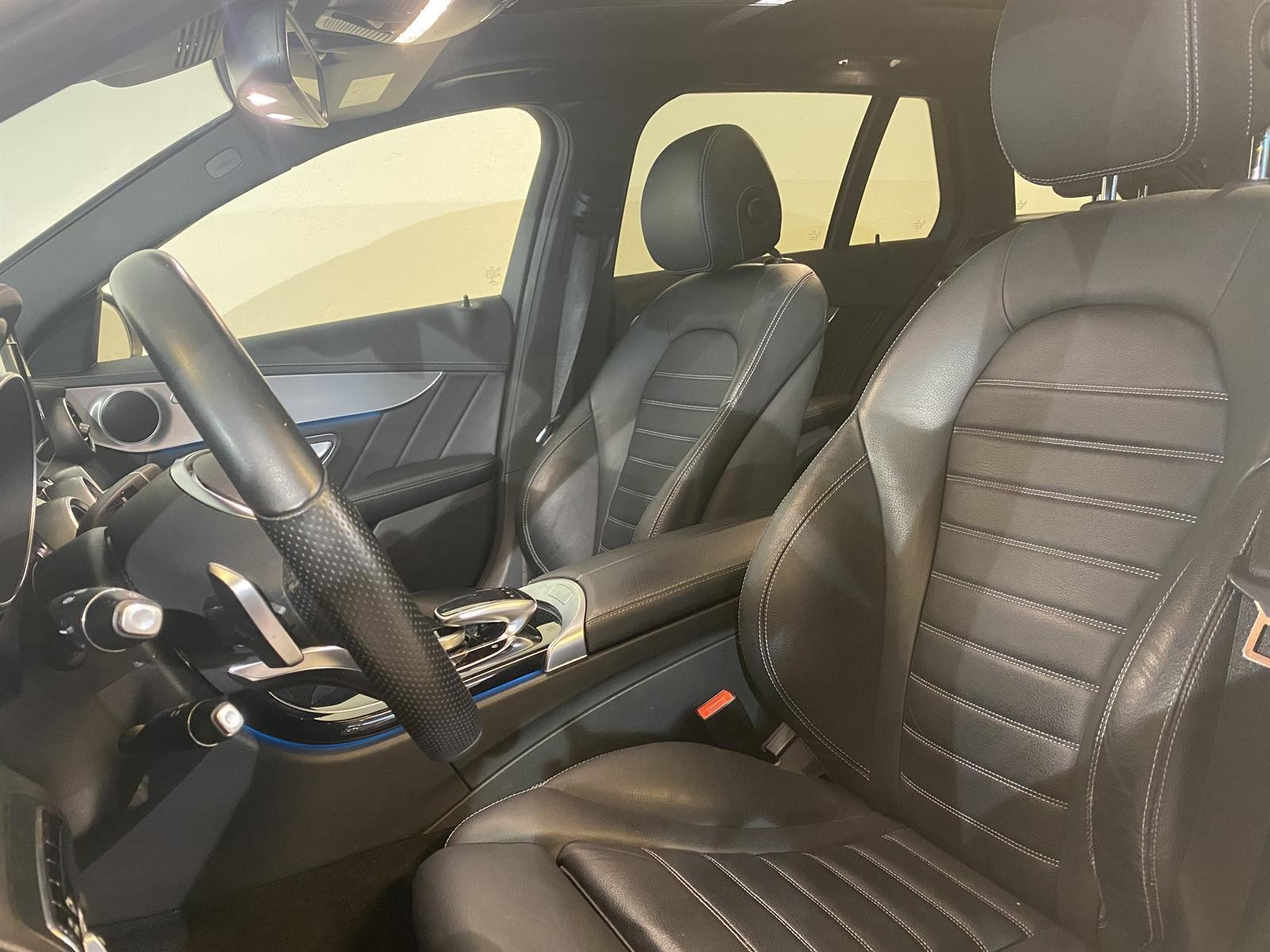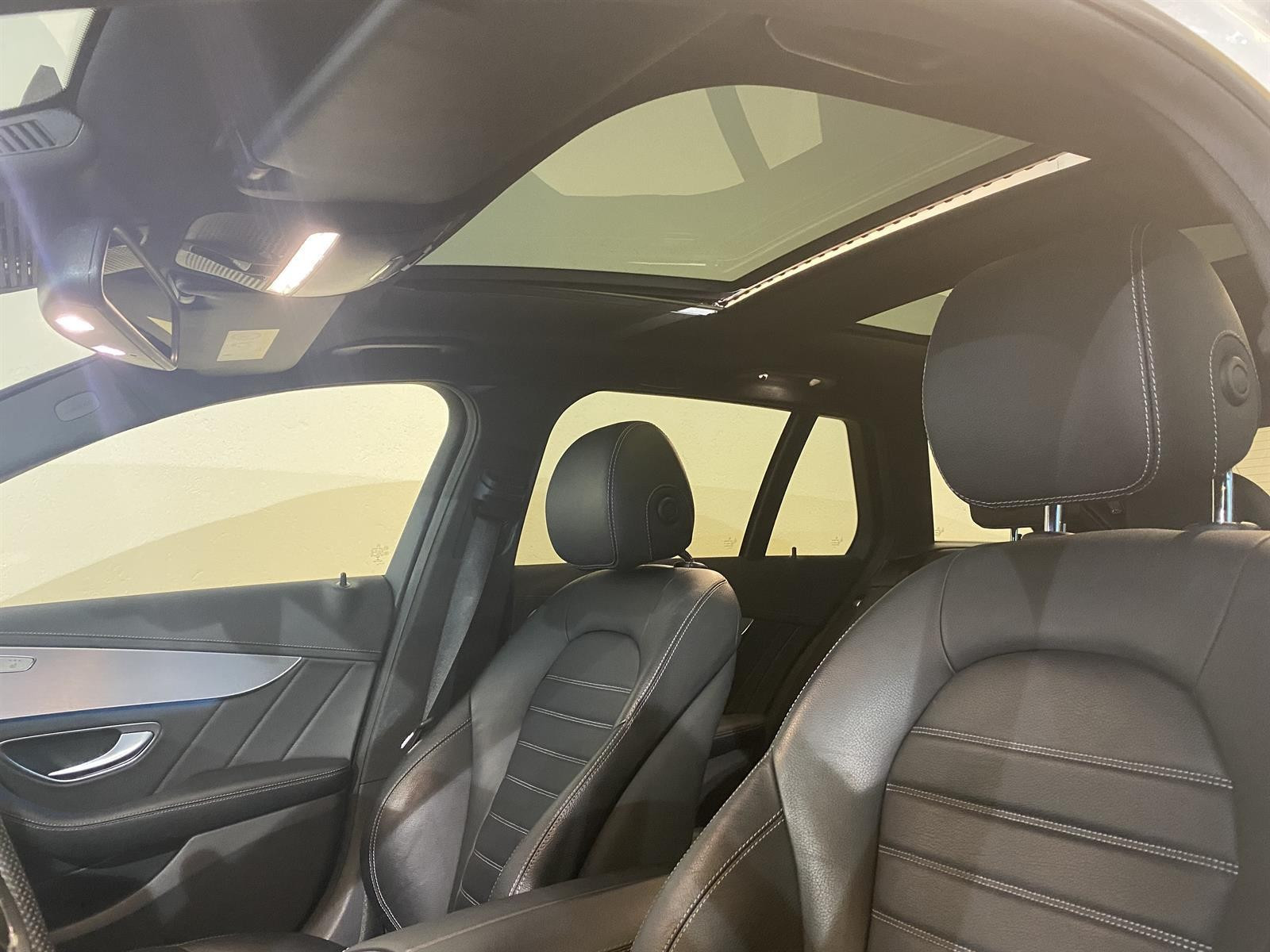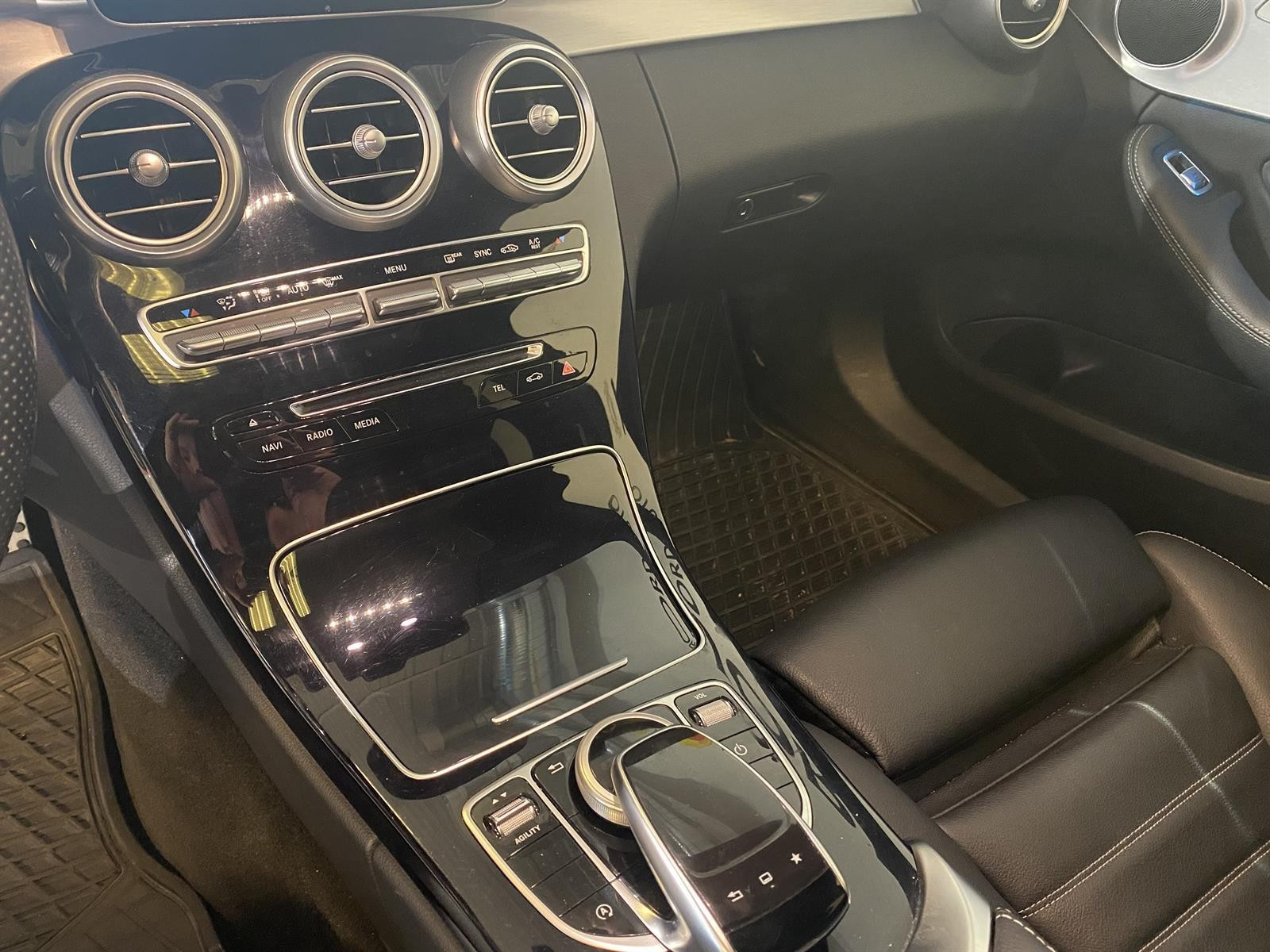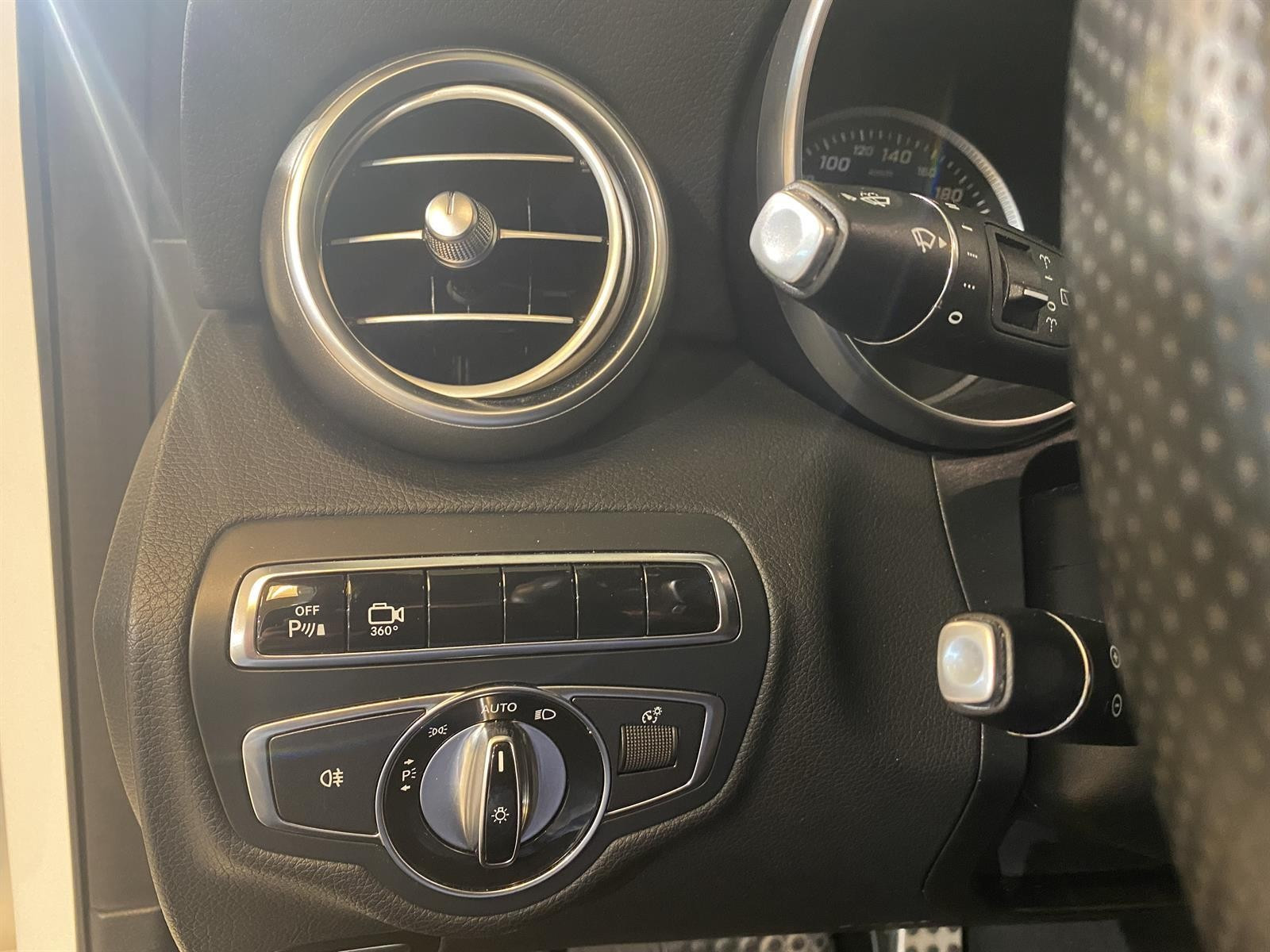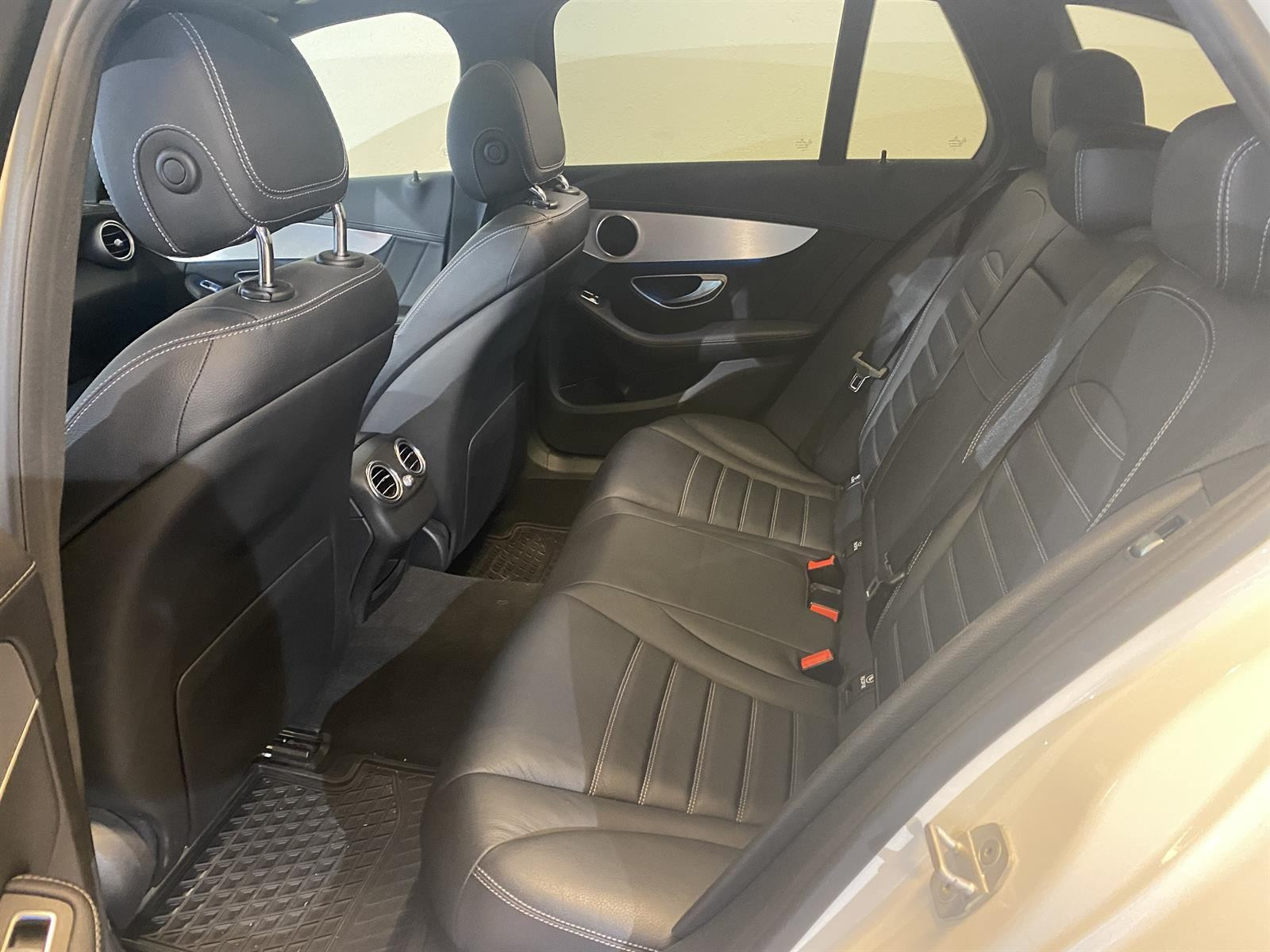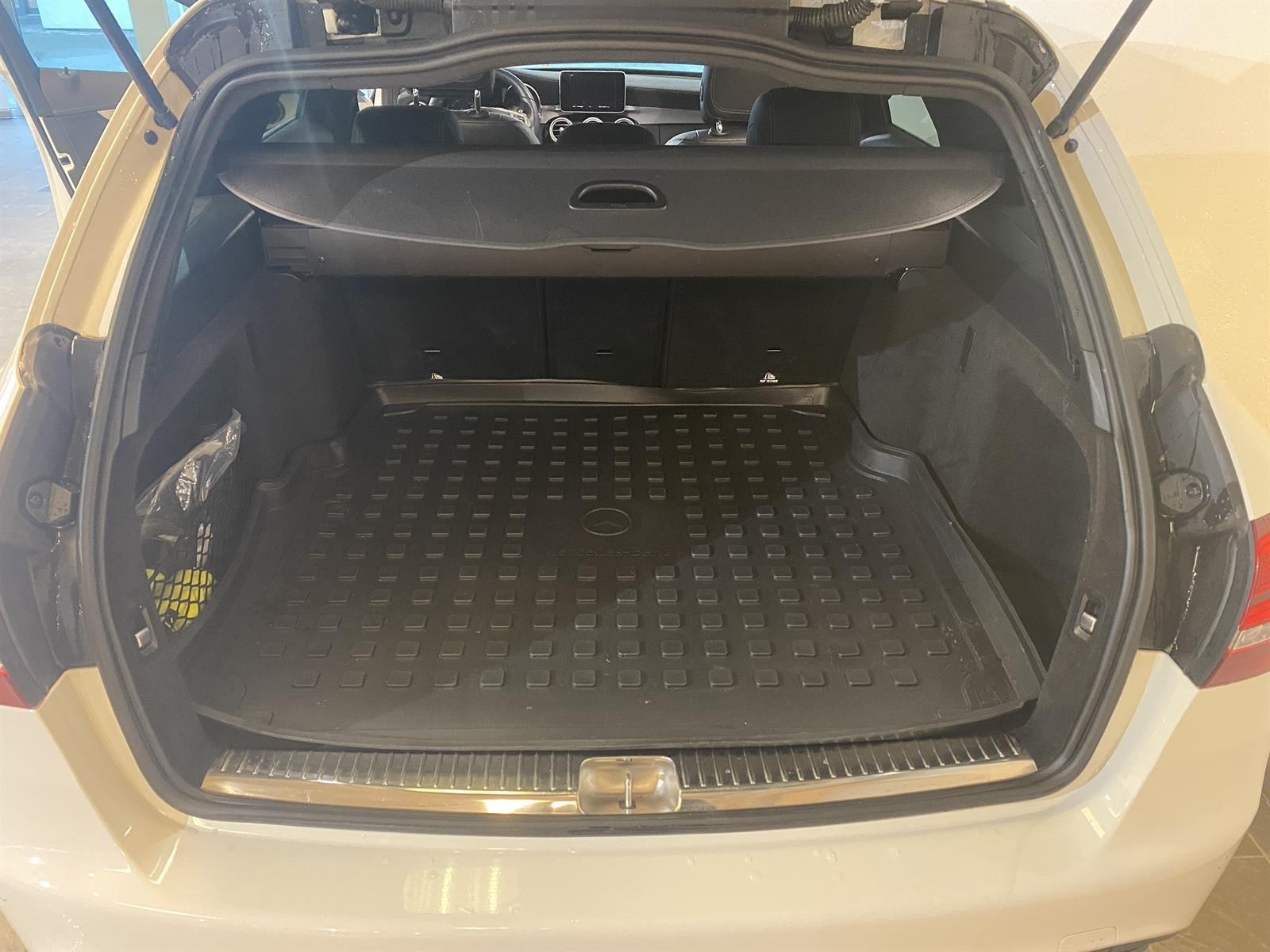 Mercedes-Benz C-Klasse
Mercedes-Benz C-Klasse 250 CDI 250CDI/4Matic/AMGx2/Ryggekam/Skinn/Pano/Keyless 2015, 104 000 km, kr 349 900,-
Full pris: 349 900,-
Beskrivelse
Flott norsksolgt Mercedes C250 4Matic står klar til salgs.
Bilen leveres med fersk service og EU-kontroll.
En eiers bil med mye utstyr. Gode dekk.
* Firehjulstrekk
* AMG ut og innvendig
* Panorama soltak
* El.sete
* El.bakluke
* Dab+
* Sort taktrekk
* Keyless
* Navigasjon
* Skinn
* 360g ryggekamera
* Mørke ruter fra B-Stolpe
Komplett utstyrsliste:
055AEJ 24/2
055 *1651.9__ 20120301 AEJ 24/2
055 *2205____ 20120928 YOM 14/2
064STEUERCODE MAGNETVENTIL M651
10AOIL OFFSET AMOUNT +1000 ML OIL
117PAPER CONTROL ROWI CERTIFICATION
13BOPERATORS MANUAL AND SERVICE BOOKLET - NORWEGIAN
149UPOLAR WHITE
19ONo code designation available
1P6CONTROL CODE MARKETING
1U3VEHICLE WAXING
235ACTIVE PARK ASSIST
249INTERIOR AND EXTERIOR MIRROR,AUTOMATICALLY DIMMING
250ALEATHER
251ALEATHER - BLACK/ANTHRACITE
255BMB MOBILO WITH DSB AND GGD
258COLLIS.WARN. SYS. W/ ACTIVE BRAKE INTERV. FCW STOP
270GPS ANTENNA
274TELEPHONE ANTENNA
287THROUGH-LOADING FEATURE
294KNEE AIRBAG
309CUP HOLDER
30ACOVER WITH ADDITIONAL DAMPER ATTACHMENT POINT
30PCOMPARTMENT PACKAGE
330BINSTRUMENT CLUSTER/HU LANGUAGE - DANISH
345RAIN SENSOR
355PREINSTALLATION FOR NAVIGATION RETROFITTING
357SD CARD NAVIGATION
35AVGS D4-0, D3 PATTERN
3U1EUROPE/CIS COUNTRIES/MONGOLIA HEAD UNIT
413PANORAMIC SLIDING SUNROOF/GLASS SUNROOF
427AUTOMATIC TRANSMISSION 7-SPEED
440TEMPOMAT (CRUISE CONTROL)
474DIESEL PARTICULATE FILTER
475TIRE PRESSURE CONTROL
481UNDERSHIELDS
485(COMFORT RUNNING GEAR)
500ELECTRIC FOLDING OUTSIDE MIRROR
501N/A
51UBLACK FABRIC ROOF INTERIOR TRIM
522AUDIO 20 RADIO NAVIGATION CAPABLE NTG5
52VSPEED- + LOADINDEX 95Y XL + 97Y XL
537DIGITAL RADIO STANDARD DAB (DIGI. AUDIO BROADC.)
555LNORWAY
580AIR CONDITIONER
5P6CONTROL CODE MARKETING
5XXLEUROPE
628AUTOMATIC HIGH BEAM SWITCH PLUS (IHC+)
642DYNAMIC LED HEADLAMPS, RIGHT-HAND TRAFFIC
668PRODUCT PROT. F FREIGHT PACKAG. W TIE-DOWN HOOKS
670RESIDUAL ENGINE HEAT UTILIZATION (MRA)
6P5STEUERCODE VERTRIEB FUER CODE 475 ANFORDERUNG
725CHROME LOOK ROOF RAILING
739TRIM PIECES - ALUMINUM
772AMG STYLING PACKAGE-FRONT SPOILER, SIDE SKIRT
776WHEEL ARCH ENLARGEMENT
782AMG-SPOKEN WEELS 18" MIXED TIRES
805YOM 14/1
805 *1205____ 20110414 YOM 14/1
805 *2651.9__ 20120301 YOM 24/1
818CD SINGLE DRIVE
824AIR CONDITIONING SCOPES FOR COLD COUNTRIES
840DARK TINTED GLASS
873SEAT HEATER FOR LEFT AND RIGHT FRONT SEATS
875HEATED SCREEN WASH SYSTEM
876INTERIOR LIGHT ASSEMBLY
877AMBIENCE ILLUMINATION
890AUTOMATIC REAR-END DOOR
893KEYLESS START
8U2WEIGHT-OPTIMIZED WINDSHIELD
916FUEL TANK WITH LARGE VOLUME - VOLUME 1
927EURO 6 TECHNOLOGY EXHAUST GAS CLEANING
968COC PAPER EURO6 TECH. W/O REGISTRATION CERT.PART 2
989IDENTIFICATION LABEL UNDER WINDSHIELD
A09CO2 OFFENSIVE
A20DIRECT START
A21SHIFT BY WIRE
A62FE TORQUE CONVERTER HOUSING 19
A66FE CONVERTER 19 MM
A68TRANSMISSION HOUSING WITH DEEP OIL LINE CONNECTION
A89REDUCED-FRICTION
A98TRANSMISSION SOFTWARE RETROFIT
B03DIRECT START / ECO START/STOP FUNCTION
B09REFRIGERANT COMPRESSOR WITH MAGNETIC COUPLING
B59TRANSMISSION MODE SELECTOR LEVER (AGILITY SELECT)
F205MODEL SERIES 205
FSCOMBI - VEHICLE
G965TRANSMISSION CODE VERSION 65
GAAUTOMATIC TRANSMISSION
HAREAR AXLE
J7ADSM: STAR2 ELIMINATION I/O-ERROR-CONTROL CODE W 10
J81JUNE RELEASE
JVMPLANT CONTROL CODE
JVOPLANT CONTROL CODE
K11ADAPTIVE STOP LIGHT FLASHING
K13CONTROL CODE FOR SERVICE INTERVAL 25000 KM
LLEFT-HAND STEERING
M005VEHICLES WITH 4-MATIC-/ALL WHEEL DRIVE
M014ENGINE INCREASED PERFORMANCE
M020BLUETEC
M22DISPLACEMENT 2.2 LITER
M651R4-DIESEL ENGINE M651
P29AMG LINE INTERIOR/AMG SPORTS PACKAGE INTERIOR
P31AMG LINE EXTERIOR/AMG SPORTS PACKAGE EXTERIOR
P44PARKING PACKAGE
P49MIRRORS PACKAGE
P65ERGONOMICS PACKAGE
R01SUMMER TIRES
R66TIRE WITH RUN-FLAT PROPERTIES
U01REAR BELT STATUS INDICATION
U10FRONT PASSENGER SEAT WITH WEIGHT SENSING
U22LUMBAR SUPPORT ADJUSTMENT
U25ILLUMINATED DOOR SILL
U26FLOOR MATS - AMG
U60PEDESTRIAN PROTECTION - ACTIVE ENGINE HOOD
U77DIESEL EXHAUST TREATMENT BLUETEC SCR GENERATION 2
U85LARGE SCR TANK RESERVOIR
VLFRONT AXLE HALF, LEFT
VRFRONT AXLE HALF, RIGHT
Nord-Auto Verdal ligger 45min nord for Trondheim lufthavn Værnes, vi henter deg gjerne på verdal togstasjon.
Vi er behjelpelig med innbytte, gunstig finansiering og forsikring.
Ved henvendelse med innbytte skriv gjerne:
Reg.nr, km.stand og relevant utstyr.
For godkjenning av salgsmelding må du som kunde ha med bankID.
Med forbehold om feil i annonsen.
Velkommen innom for en hyggelig bilprat eller ta kontakt med:
Robert Grande tlf.- 936 32380 eller mail rg@nord-auto.no
Arve Balgaard tlf.- 902 00980 eller mail ab@nord-auto.no
Thomas Evjen tlf.- 911 83419 eller mail te@nord-auto.no
FINN-kode: 235173010
Referanse: T003398